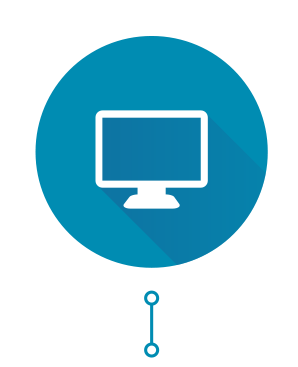 "Multi Media Services allows us to offer clients a seamless and integrated resource to plan and buy media, both locally and nationally. The team is tremendously responsive and accessible, as well as very knowledgeable about media. Working with Multi Media makes my life easier!"
BOB SCHULTZ, President, The Causeway Agency

Our Mission
Multi Media Services' primary goal is the success of our clients. We are professionals at creating cost-efficient and effective media campaigns. Multi Media Services will meet and exceed our clients' goals with superior media planning and buying services while providing unsurpassed customer service and competency.
Whether serving a long-term national campaign or a brief local campaign in one media market, our objective is to provide superior performance in delivering your message.
The best way to deliver your message to the public is through a personal understanding of your goals and advertising needs. We have developed special relationships with media outlets across the country in order to bring you better service. You can be sure that Multi Media Services is your direct link to the media markets. Personal service is our key to your success. Most importantly, we work together as a team to bring you a successful media campaign.

About Us
Founded in 1983, Multi Media Services is a nationally recognized political and corporate media buying agency. A leader in media planning and media buying, we have a proven track record in running successful media campaigns throughout the country. We have handled political campaigns large and small from Presidential races to County Executive seats, and business accounts from local non-profits to multi-million dollar corporations. We are a media buying service that offers every client professionalism and value to fit within any budget.

Our Clients
We have a wide-ranging list of current and past clients which include:
Presidential Candidates
United States Senators
United States Representatives
Governors
State and Local Government Executives and Legislators
Advocacy Groups and Political Action Committees
Federal, State, and Local Governments
Non Profit Organizations
Corporations and Private Businesses